YSATT works in the following areas:
Government Relations:
YSATT informs government agencies of our position on various issues prior to development of laws and regulations. Your membership in YSATT will not only keep you informed on pending governmental actions, but will add to our legislative clout.
Promotional Activities:
Being a member of YSATT means that your individual business is promoted to the cruiser in a number of ways:
The membership listing is available at the YSATT office, as well as online, where cruisers often stop by for suggestions and referrals on suppliers for the work and services that they require.
The YSATT website provides a forum for you to have a presence on the Internet and to showcase your business in our Members Page.
The website also provides a one-stop site for information on the yacht service industry in Trinidad.
YSATT also works closely with the Ministry of Tourism and the Ministry of Trade and Industry to increase yacht arrivals by promoting Trinidad and Tobago as a yachting destination to cruisers, super yachts and charter operators.
YSATT promotes and highlites a business/member of the month or quarter to the cruisers and also to the Caribbean via the Compass/All at Sea.
Environmental:
YSATT ensures the viability of the yacht services industry by taking steps to protect the marine environment in the Western Peninsula:
We insist that all member boatyards be equipped with proper disposal and/or recycling facilities for garbage, oil, glass and batteries. We assist cruisers in the event of an oil spill, distributing solvent free of charge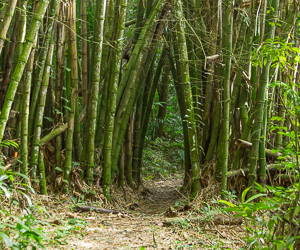 Communications:
YSATT is key to the ensuring communications with security agencies so that they are aware of all issues affecting the cruisers. These include, but not limited to, Trinidad and Tobago Coast Guard (TTCG), NPR and other high persons in the Government.
YSATT will also ensure that pertinent information, which could affect your business, is related to you. YSATT's Newsletter is produced bi-monthly and will keep you updated on issues that the association is addressing.
Customer Service:
YSATT works to ensure that the cruiser's overall experience of Trinidad is a positive one: YSATT acts as a forum for compliments and complaints about every aspect of our industry, but especially about work-related matters. This ensures that you, the member, receives feedback about your service and that the yachtsman does not walk away angry (hopefully!).
YSATT attempts to resolve disputes in a methodical manner with absolute impartiality between members and visitor. The YSATT office serves as a tourism visitor information outlet, supplying maps, information leaflets and advice to visitors on places of interest, scenic routes, shows to attend, etc., i.e. serving to enhance the yacht visitor's overall experience of Trinidad and Tobago.
YSATT has sponsored the creation of a website, Trinidad-Cruisers.com to provide visitors information on Trinidad and Tobago.
Safety:
YSATT works to create a safe environment for both cruisers and members.
Special Events:
YSATT is not all business. We hope that you will take part in the social events that we organise each year, e.g. the Christmas Concert.
Issues Impacting the Yachting Industry:
YSATT seeks to proactively address all issues impacting the yacht services industry, e.g. oil company presence in Chaguaramas, declining yacht arrivals, etc.