Reviews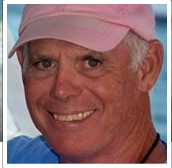 David Ball‎, TRINIDAD CRUISERS, March 23rd 2018
I have read with dismay the vitriol concerning Trinidad as a cruising destination. Many of the negative comments were made by people who have never even been there. These 'experts' merely regurgitate rumors or rehash and exaggerate events of years past. I would like to share my recent experiences….
Last October, while I was at Powerboats in Trinidad, there was an unfortunate oil spill which stained many of the boats in the harbor. What did the government, marinas and yachting association (YSATT) do to rectify the situation? ALOT ! They all worked in concert to resolve the issue.
The government had clean up crews onsite with oil adsorbents. The marinas hauled out the affected boats (both customer and non-customer) and stored them on the hard for up to five days all for FREE ! The contractors at the marina cleaned the boats at substantially reduced rates as a 'public service' and a gesture of good will. Lastly, Jesse James through YSATT and the Trinidad Department of Energy supplied gallons of de-greaser FREE to the yachting community. Where are you going to get this kind of customer support from multiple sources ? Simply, you are not. Its a 'Trini Thing'.
Contrast the above, with my experience with a marina in Antigua. Two months ago, the marina removed my mast and placed it track (thin) side down on stands. The marina staff did not secure the mast in anyway. As a result, the mast simply rolled off the stands, fell to the ground resulting in a substantial dent. (One surveyor condemned the mast with an estimate of $66,000.00 USD to replace it) The immediate response from the marina was 'call YOUR insurance company". After trying to discuss a resolution at a meeting with management, I was told that they would not discuss the situation, and would do nothing to resolve it.
Ask yourself, where would you want to have your boat ? Where would you want to store for hurricane season ? The last time there was a hurricane in Trinidad was 1933. The last time there was a hurricane in Antigua was 2017 ! Do you want to be in a marina which takes care of their customers, even at their own cost, or in a marina which tells you; "don't bother us, call your insurance carrier"….(assuming you have insurance).
Guess the choice is yours…