Media - Press Releases; News Announcements etc.
February 2016: Meeting with Government Minister
February 2017: VAT Removal
Trade Minister gives directions for the development of the local yachting industry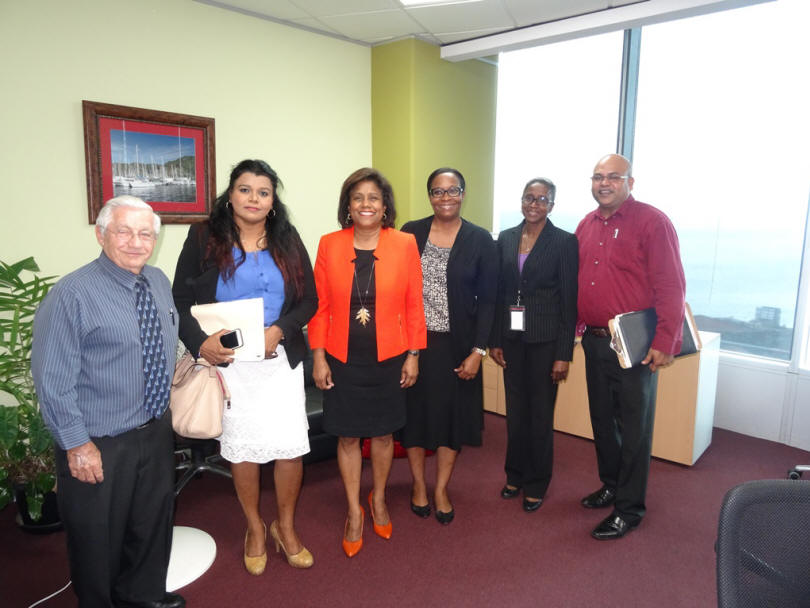 February 16, 2016: - Senator the Honourable Paula Gopee-Scoon, Minister of Trade and Industry, along with senior officials of the Ministry, met with key stakeholders in the local yachting industry on Friday 12th February, 2016. The Trade Minister Gopee-Scoon noted that the purpose of the meeting was to 'identify what was involved in the sector [and to seek] proposals from all of you around the table … for Government needs to know how we can help'; noting that 'the first step is to do everything that we can do to get the ship repair capacity back to its original state'.
The thoughts expressed by the industry stakeholders included the words that 'the industry simply requires facilitation', 'the cluster created in Chaguaramas is world class' and 'the yachting industry is an export-led sector'. The meeting also dealt with the issues of security on the seas for cruisers; the deleterious effects of the imposition of VAT on yachting services; and a proposed single harmonized form. Ideas on opportunities for the sector were also outlined.
Representing stakeholders were the key players, including Power Boats Mutual Limited; Budget Marine Limited; Members Only Taxi Services; Peakes Yacht Services; Coral Cove Marina Marina; CrewsInn Marina; Soca Sails Limited; Yacht Maintenance Services Limited; Yachting Steering Committee; Yacht Services Association of Trinidad and Tobago; and Trinidad and Tobago Sailing Association.
Also present at the meeting were Mr. Norris Herbert, Permanent Secretary (Ag.), Ministry of Trade and Industry (MTI); Ms. Karlene Roach, Deputy Permanent Secretary, MTI; Mrs. Susan Singh-Seerattan, Senior Economist, Business Development, MTI; Mr. Randall Karim, Director, Policy and Strategy, MTI; Mrs. Yolande Agard-Simmons, Manager, Corporate Communications, MTI; Ms. Victoria Wharton-Lake, Advisor to the Honourable Minister; Ms. Abigail Edwards, Business Facilitator, Business Development, MTI; and Ms. Stacey Honore, Business Facilitator, Business Development, MTI.
Order - Value Added Tax
February 2017